Ever wondered what it takes to boost conversions and increase Shopify sales from the current traffic on your store?
Ever looked for tips to maximize sales from the traffic your store is getting?
Well, what you've been looking for is a smart way to upsell and cross-sell products to your customers. That's why we brought you an all-new update on WISER.
Announcing our new integration with PageFly – Advanced Page Builder for Shopify.
WISER now integrates with Pagefly, an advanced page builder for Shopify stores. The two apps have brought together their capabilities to make setting up and creating new pages easy, as well as using personalized product recommendations to upsell and cross-sell on them!
Let us explain how this works.
Why?
Because according to Forrester Research analyst Sucharita Kodali, upsell and cross-sell campaigns using product recommendations can increase revenue by 10-30%.
What is upselling and cross-selling? 
Upselling and cross-selling is basically the art of introducing your customers to better or complementary products, based on their interests.
Let's say, for instance, a shopper is looking for a travel bag.
With upselling, you get the opportunity to introduce this shopper to a better travel bag available on the store. This recommendation offers them more space, more features and more endurance in the material than the one they picked. But more importantly, it gives you a chance to bag a sale at a higher cart value!
Now with cross-selling, you use the shopper's interest to offer complementary products. So if they're looking for a travel bag, you can use product recommendations to suggest buying a travel kit with it. While they get more value out of your store, you get more products discovered and bag a sale at a higher cart value – again!
That's why the two tactics are often used together on online stores. It's one way of ensuring that you're not leaving money on the table.
Now let's tell you how the two apps come in here, what they do and what you can do with them together.
What does PageFly do? 
As an online store, it is important to keep your pages up-to-date. But more often than not, adding new pages to the store becomes a tedious task.
PageFly is a powerful page builder app for Shopify stores. With an easy-to-use drag and drop system, it helps you build out a new home page, product page, collection page, landing page, sales page, about us page, contact us page and more, in minutes!
With 50 ready-to-use Shopify page templates and 40 page elements, the app makes it easier to build new pages that match your brand identity. It also ensures that your Shopify store pages are mobile-friendly and responsive, enabling you to offer a great shopping experience and ensuring higher conversions.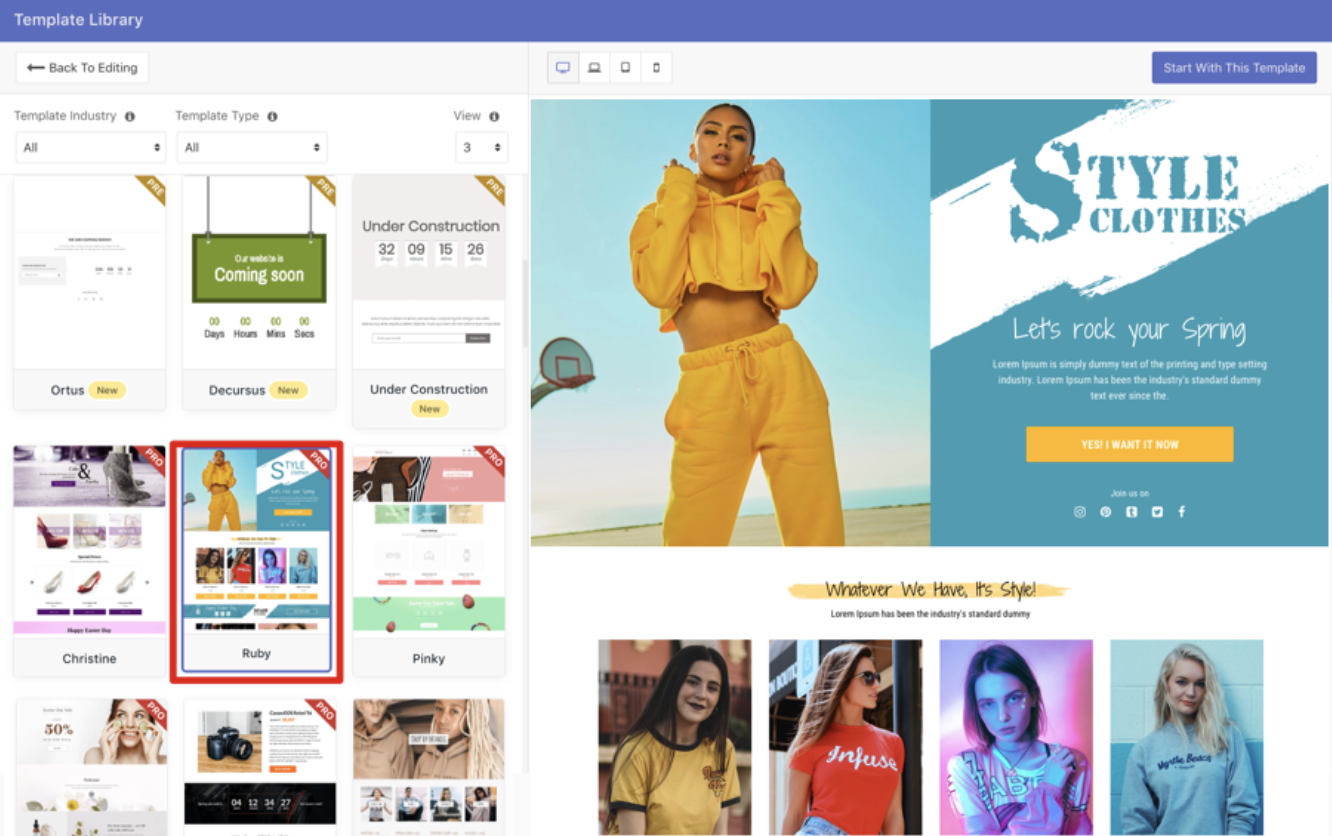 So basically, if you have a new product range coming up or a new sale is due, with PageFly you can set up pages in a jiffy.
Learn more about PageFly here. 
What does WISER do?
Making the most out of the pages you create with PageFly!
WISER is a personalized product recommendations app for Shopify stores.
The Shopify app provides merchants with the ability to increase their sales by making timely and contextual product recommendations to visitors and customers. With smart recommendation widgets like recently viewed products, related products, trending products, featured products, new arrivals and more, WISER lets you sell more from all your Shopify store pages.
For instance, you create a new product page with PageFly. Instead of just letting them browse through product details and leave, you can use WISER widgets to promote related products or trending products in the same category.
Display related products based on what the shopper just purchased or introduce them to the new arrivals in the category of products they purchased from.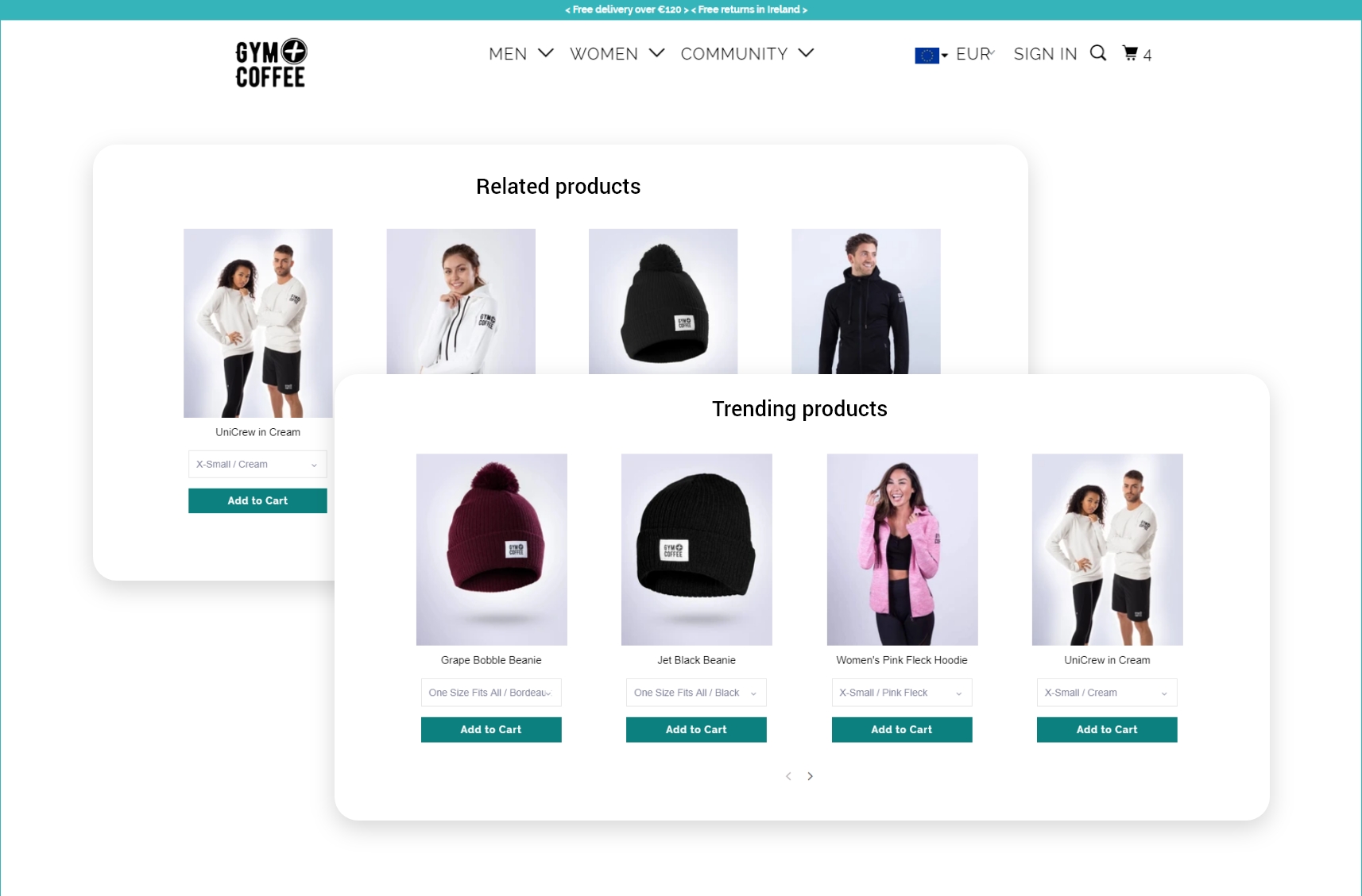 So instead of letting the shopper leave after checking just one product, the integration between PageFly and WISER gives you the opportunity to get more products discovered and bag a bigger sale from an interested customer.
How does the PageFly and WISER integration work? 
To get started on turning more shoppers into customers, and customers into repeat sales, all you need to do is:
Then you simply need to head over to PageFly to create the new page you want to, using their drag and drop editor. In the same editor, you can also bring in any of the WISER widgets to any position on the page.
Visualize how the shopper would react to product recommendations while browsing the page and what would make them interact with them. Experiment placing the widgets at different positions to see how the flow of your page would look like to the shopper.
For example, you could insert product recommendations under the details of a product the shopper is currently viewing. Or you could add them between other elements like promotional banners, etc to bring shopper attention to them!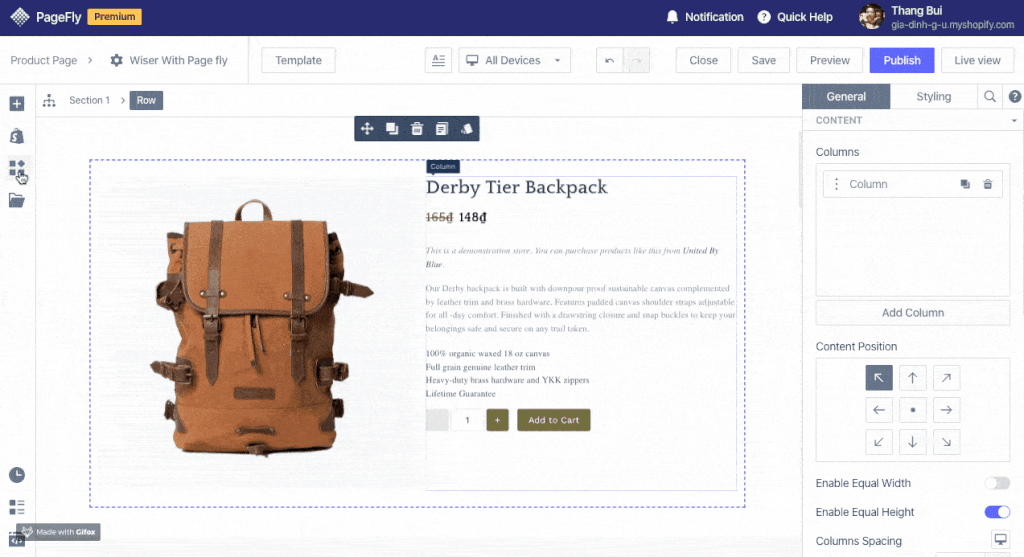 Pretty simple. Right?
What is the best upsell app for Shopify?
Wiser is the best upsell app for Shopify. Using the Shopify app,
What apps do I need for Shopify?
Here are 6 apps you need to Shopify:
How to add product recommendations to Shopify page?
You can add product recommendations to Shopify page with Wiser. With the app, you can place recommendations across different pages on your Shopify store, including custom pages (with PageFly) and thank you pages (with ReConvert).
Also read: Types of Personalized Product Recommendations To Increase Sales
How to cross-sell on Shopify?
You can set up a cross-sell on Shopify using Wiser's recommendation widget "Frequently Bought Together" or with Upsellio. Both apps are perfect for upselling and cross-selling.
Why do you need PageFly and WISER integration? 
First, creating new pages for your Shopify store can be time-consuming. Having a page-builder app makes it easier when launching a new sale, a new product, or simply a new page for shoppers to contact you from.
Second, a typical shopper tends to begin their shopping journey from the search engine. So they're more likely to simply land on the product they're looking for and check out with it – without exploring what more you have to offer.
Third, bringing the two together is like making sure each page of your Shopify store helps you make more sales and increase revenue.
But more importantly, the integration helps you make the most out of a consumer's browsing behaviour and personalized product recommendations.
Without the integration, WISER widgets end up showing one below the other at the bottom of your pages or below the product details. That's like hoping the shopper will browse till the end to discover products and that's taking a chance with your sales!
Ready to supercharge your Shopify store?
Install the PageFly page builder app and explore WISER product recommendation widgets today.