A/B testing for Shopify product recommendations
made easy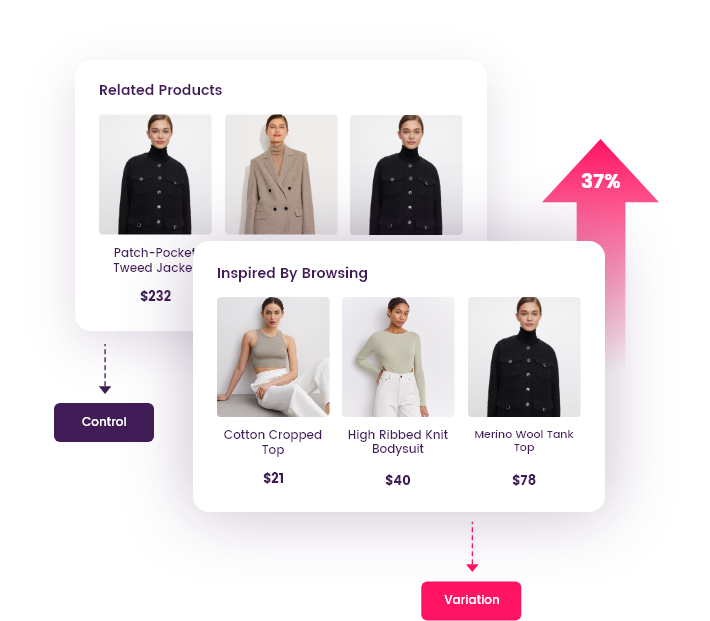 What is A/B testing on
product recommendations?
A/B testing, also known as split testing, is a method of comparing two versions of your online storefront against each other to determine which one drives better conversions.
In this case, the two variations will have different types of product recommendations set up on the same page type.
For example, showing 'related products' on the product page in version 1 and 'inspired by browsing' recommendations on version 2.
Why should you run A/B
testing on product
recommendations?
Every online shopper is different and the way they interact with your Shopify store will vary too.
While some might be interested in exploring 'similar products' to the ones they are checking out, others may actually like to explore 'frequently bought together' products to make a purchase.
The only way to know, is to make a data driven decision with the help of A/B testing!
Get the App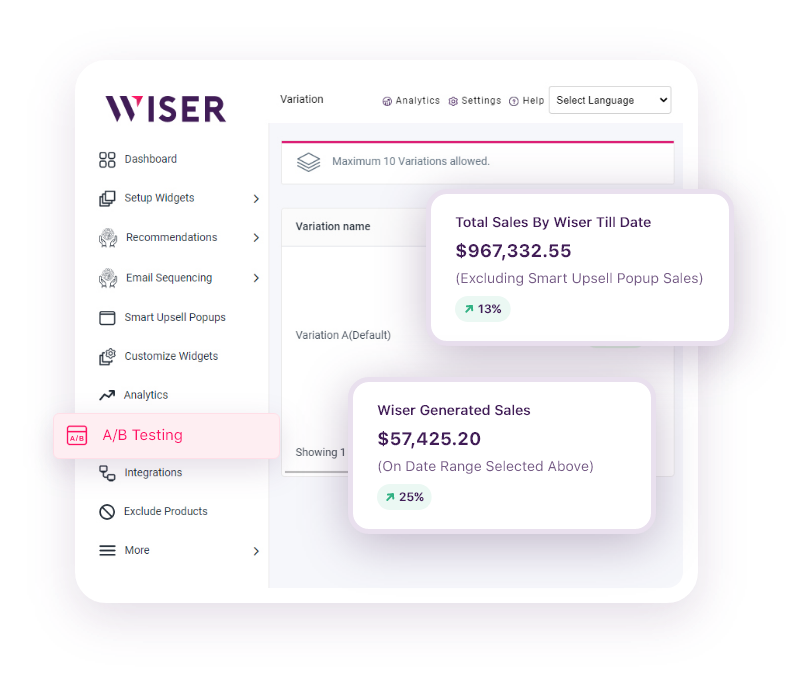 Benefits of A/B testing Shopify product
recommendations with WISER

Improve on-site CTR and conversion rate with the right recommendation strategy.
Improve online shopping journeys for different customer segments.

Take data-driven decisions to create a high-converting Shopify storefront.
How to run A/B tests on Shopify product
recommendations?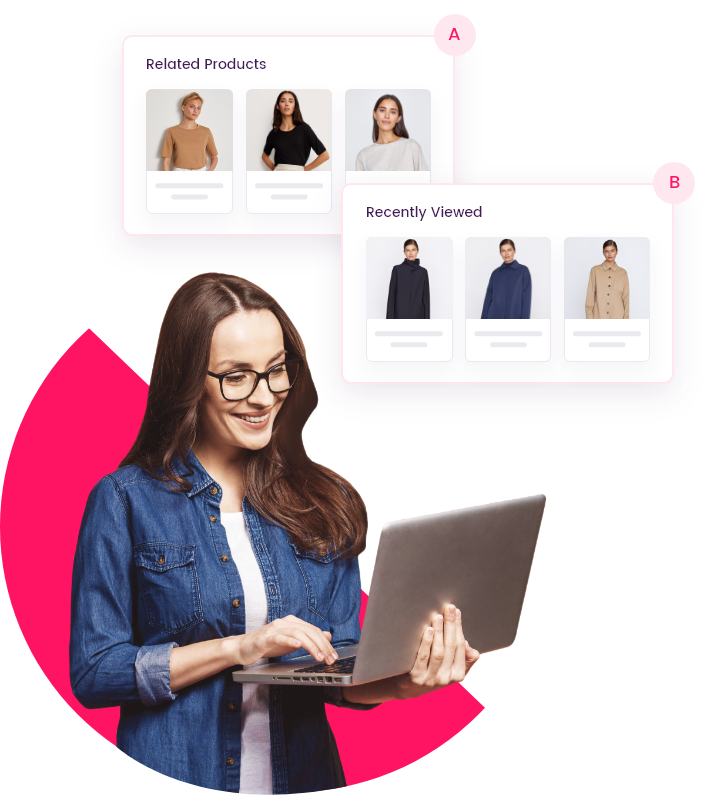 Shopify expert tips for
running A/B tests on personalized
product recommendations
Select a Shopify product recommendations app like WISER that comes with 20+ features and widgets
Ensure the app offers a powerful AI-based recommendation engine
Understand the different types of product recommendations and their impact
Seek help from app success managers to set up A/B tests
Run your tests long enough
Repeat tests if you see promising results to validate results
Keep a close watch on KPIs with WISER analytics
Segment your audience frequently
Learn more product recommendation best practices
Leverage the power of AI-based personalized recommendations
Analyse browsing patterns, preferences, order data, interests and much more with the WISER
Shopify app. Provide a personalized shopping experience across web, mobile and email to
drive upto 35% higher conversions.
%
Increase in Customer Engagement
%
Increase in Monthly Sales
+
Recommendation Features
%
Increase in Average Order Value